About us
We are a specialist scientific recruitment agency, which has been operating since 2016 working within chemistry skill fields.
Our client base is fine chemical and pharmaceutical companies. Our main specialisms lie in analytical, commercial, formulation, production and synthesis chemistry functions.

Our company mission, is to match scientists with organisations based on technical, career or life goals, for the benefit of the individual candidate and client company. This results in reduced staff turnover for companies we work with and greater satisfaction amongst the people we place who go on to perform all the better in their roles.

We are highly specialised in finding the right scientist for the right role, while working in the most supportive and professional manner for all concerned.
This involves both on-market and off-market scientists and broadly we see the market as having four areas to it, which advertising, job board searches and general approaches you receive will only ever provide 25% of.
We offer that 100% access which means if someone is out there and available we can engage with them; whether they are actively on the market or not.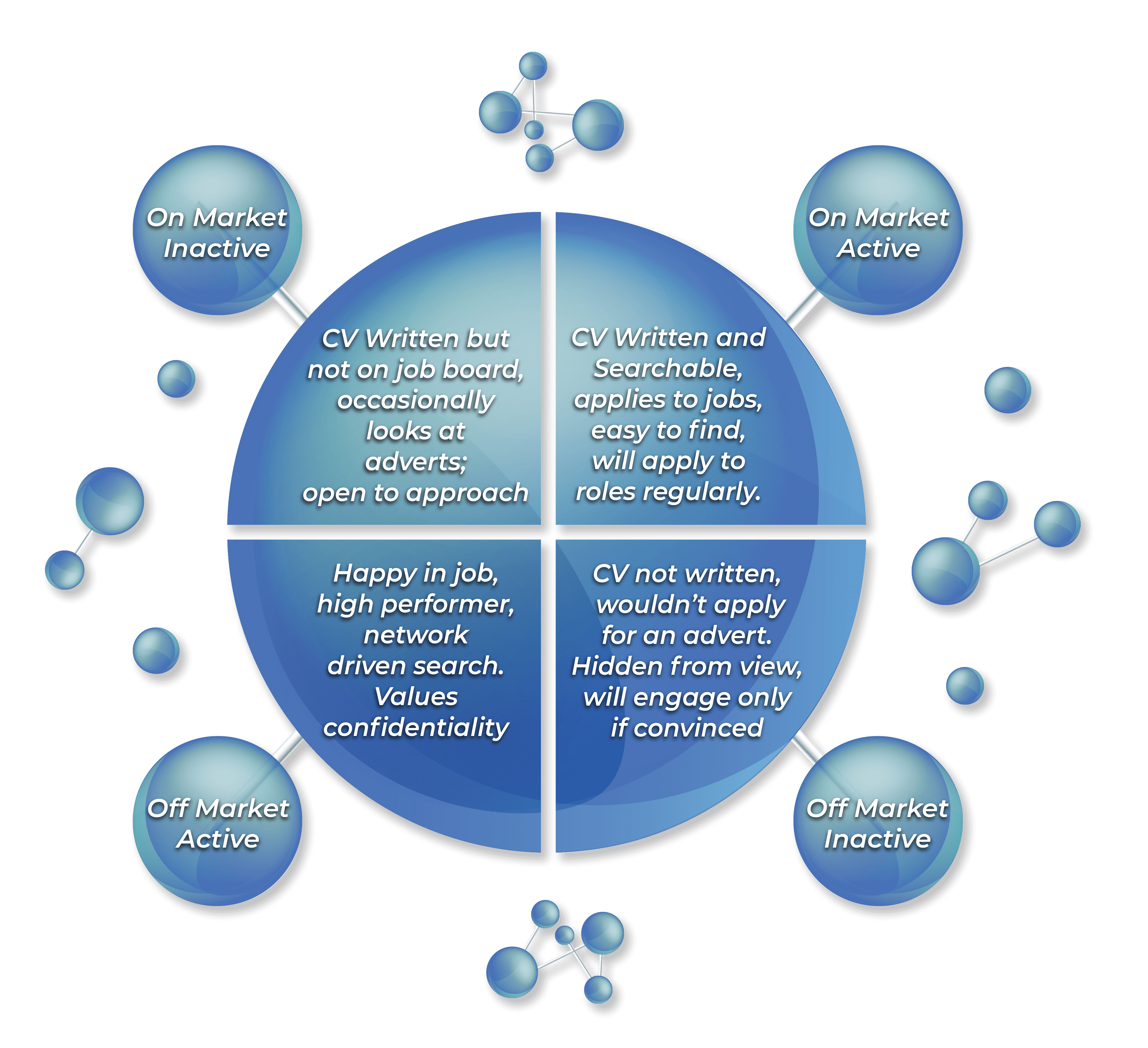 We work with talented individuals from the candidate market, interview and understand their skills and background, and then respond quickly and accurately to clients asking for our support.
Long-term relationships are core to our success, and by taking the time and investment in understanding our clients and the candidates we represent, we are better able to match both.